Restaurant in estepona
Back to list
Venta La Choza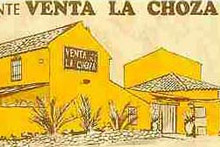 A7/N340 Km 146
Arroyo Parrilla
Sabinillas
Reviews
These are the views of visitors to this site and are not necessarily the views of Estepona Villas Ltd.
Write a review of Venta La Choza
"Been before and will return again and again"
- review by Thomas John Jenkins, Estepona
We have been here a few times before, and every time we go it gets better. We went here with our family who've been there before and wanted to return. We know the family as they used to run the venta el caserio at the other end of Estepona. We arrived to a warm welcome and sat outside for an aperitif . Whilst our table was being prepared. There were 5 of us us and we all had various meals which were delicious. Our grandson had a shoulder of lamb which was huge but tender an tasty his words ... this was downed wit a few bottles of wine and a fab night was had by all. I just wish we didn't live so far from there or we would go there a lot more.