Activity in estepona
Back to list
Selwo Aventura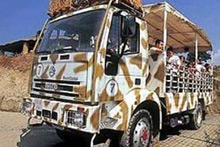 Reviews
These are the views of visitors to this site and are not necessarily the views of Estepona Villas Ltd.
Write a review of Selwo Aventura
"Was once great..."
- review by Matt, Cardiff, UK
We used to love this place and went most years we were in Spain. A couple of years ago there were less birds and a shorter aviary run. Last year one of the trucks had been stopped and you had to walk up the mountain (not good with kids). This year they have closed half of the park and not only is the entrance fee the same, they now charge more for a safari truck tour. We were thoroughly disappointed. The only saving grace was the truck tour now stops and some of the animals can be fed from it. Probably our last visit.